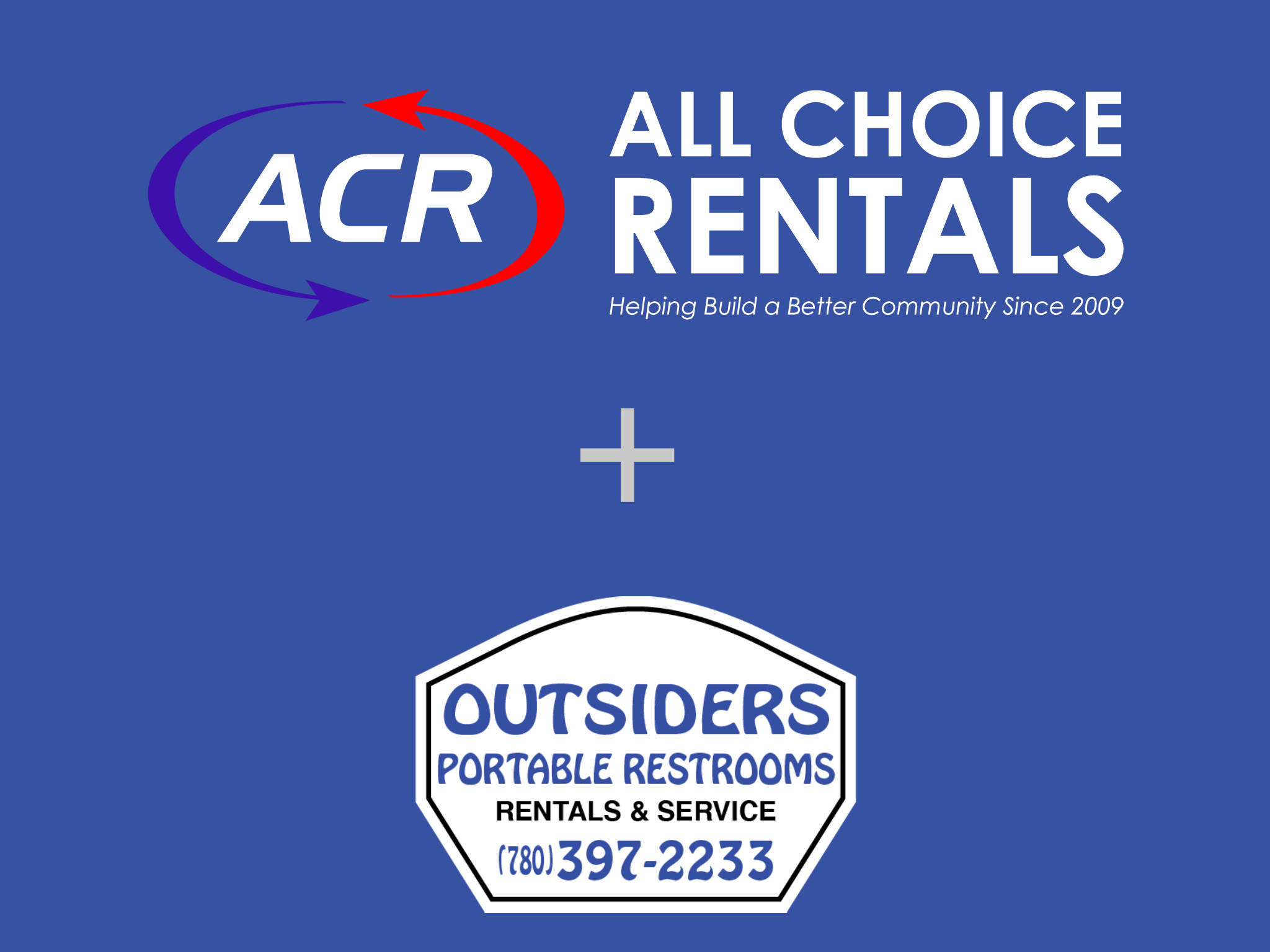 ACR Is Pleased To Announce That It Has Acquired Outsiders Portable Restrooms
Outsiders Portable Restrooms is an industry leader in providing top quality portable toilets in Edson, Hinton, Jasper and surrounding areas. Since 2013, Outsiders has served the oil and gas and construction industries as well as special events like concerts, weddings and community gatherings. They have cultivated a reputation for supplying superb customer service and the cleanest restrooms in the area.
ACR Vice President Blake Menning, "This strategic acquisition will allow All Choice Rentals Ltd. the opportunity to reach a broader geographic area in the sanitation industry resulting in increased clientele and opportunities for additional equipment rentals."
ACR's fleet of sanitary solutions now stands at 6 vacuum trucks, 500+ portable toilets that includes regular, accessible and insulated units, 25+ trailered options including, 2 and 3 stall washcars, environmental and combination units.
ACR is an award winning full service equipment rental company with (3) convenient locations. ACR has been operating in Drayton Valley, Alberta since 2009, Rocky Mountain House, Alberta since 2017 and Hinton Alberta, since 2018.